February 29, 2016
Almonds 2016: Much a Bloom About Nothing?
---
4 Questions & 2 Experts from the University of California Cooperative Extension
---
Almond trees were eager for spring this year, delivering full bloom by mid-February in many parts of California. The early almond bloom of 2016 captured attention and conversation, industry-wide.

But, aside from the unpredicted (yet always welcomed) timing and industry chatter, does an early bloom impact almond growers' production and yield?
We asked David Doll and Franz Niederholzer – both from the University of California Cooperative Extension – what growers should know about turning an early bloom into a healthy crop.
Q1a. Does bloom timing predict harvest timing? (i.e. early bloom = early harvest?)
When you start early, everything CAN happen sooner than "normal." But it's actually spring temperatures – NOT bloom date – that is the strongest driver of hull split/harvest timing.
Q1b. Are you sure…?
Yes. Nonpareil hull split begins at 130-165 days after full bloom, determined largely by heat units in the first 90 days. For example, if we have a cool spring, crop development will slow down – balancing out the early bloom. The University of California-Davis actually developed an Almond Hull-Split Prediction Model that uses your actual bloom date and recorded temperatures to predict when hull-split will happen.
Bottom line – hull split and harvest may not be influenced by bloom timing, but it pays to pay attention.
Q2. Any predictions on the 2016 growing season?
There were several days of good bee activity (8-9 bee hours/day) before winds and rain arrived in Sutter County, California this year, so hopefully it will be a good crop.
Fertility Talk
Q3. Should an earlier-than-expected bloom influence fertility consideration?
POTASSIUM – not directly; nutrient uptake will not occur until increased transpirational flow, which usually requires leaf expansion.
NITROGEN – application should happen at full leaf emergence, which, specific to 2016, will come around late March; 75 to 80 percent of N ideally should be applied before the kernel fill is complete (which may occur earlier due to the bloom timing). Keep in mind cooler temperatures may delay crop development.
Q4. Heading into the 2016 growing season, can you share reminders and recommendations for overall nutrient management?
1. RECORD your bloom date.
2. POTASSIUM
Every July take a leaf sample to check your K status; don't fall behind in K nutrition. K deficient trees show a higher rate of spur death than those with sufficient K.
Uptake is high and constant throughout the entire growing season; annual K removal should be in the range of 270 lbs. of K2O/acre (for a 3,000 kernel lbs./acre crop). That's a lot of K.
3. NITROGEN
43 (±6) days after full bloom, leaf sample to test N levels.
Tips on how to take early leaf samples and what lab analyses – here.
Find the model to estimate July N leaf levels from early season analysis – here.
---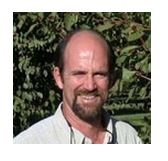 Franz Niederholzer is a pomology farm adviser for the University of California Cooperative Extension – Colusa and Sutter/Yuba counties.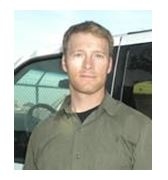 David Doll is a nut crop pomology farm adviser for the University of California Cooperative Extension – Merced.
You can follow their findings, research and forecasting on California tree nut production at http://thealmonddoctor.com/.
---