October 13, 2016
Celebrate Global Fertilizer Day with Compass Minerals
---
​One mission of the fertilizer industry is to educate people on the vast impact fertilizers have on sustaining world food production. This year a spotlight will be shone by celebrating the first ever Global Fertilizer Day. The Fertilizer Institute (TFI), Fertilizers Europe, Fertilizer Canada, International Fertilizer Association (IFA), and the International Plant Nutrition Institute (IPNI) have partnered to support discussions for the continued success of industry innovations.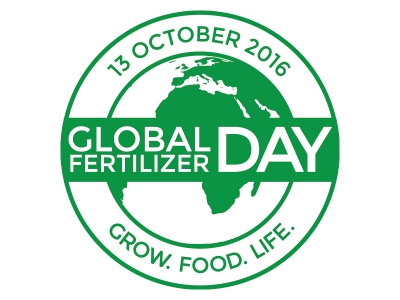 The Global Fertilizer Day kicks off in London on October 13, 2016. A select group of international agriculture professionals will gather at the Rothamsted Research Centre, the longest running agricultural research station in the world, and host a variety of discussions. The main goal will be to highlight the ongoing need for investment into the innovation of agricultural practices.
There is no doubt that fertilizer usage is crucial for the future of our nutrition. Fifty percent of all food produced is attributed directly to fertilizer's impact on yields. Fertilizers have helped significantly increase world food production by delivering nitrogen, phosphorus, and potash (the vitamins for plant life) in every corner of the globe. "Fertilizers are very interesting. A few billion people would have to die if we hadn't have come up with fertilizer" - Bill Gates on CBS tonight, 2013.
Even with all the fertilizer advancements, food sustainability and environmental stewardship, remains a top global concern. The fundamental cause behind the Global Fertilizer Day inaugural campaign is to highlight and encourage discussions regarding farming techniques fundamental for the future of our world's food supply.
Compass Minerals has been an active participant in all of the sponsoring organizations and holds many positions of leadership on the various planning boards. Our Compass Minerals' mission is simply to "help feed the world." This goal aligns with the role our industry is tasked with - to feed a growing population. As a leader in the fertilizer industry, we are proud to support the celebration of the Global Fertilizer Day today through our steadfast stewardship.
Visit www.fertilizerday.com to learn more about Global Fertilizer Day and farming's most important ingredient. Discover powerful statistics on world food production and the great need for continued agricultural innovation.
---