September 15, 2015
Book Protassium+ Early for Fall Applications
---
Ensure your customers don't miss out. Have enough Protassium+® on hand for fall applications.
Potassium is essential to the health and success of all crops. With Protassium+ premium sulfate of potash, your customers get a source of K that goes one step further.
To accommodate the growing demand for Protassium+, Compass Minerals® has increased supply. To get the product you need, put your orders in early by calling 1-800-743-7258 or email plantnutritionCS@compassminerals.com.
Protassium+ has a fit for a variety of crops. Its high potassium content helps strengthen them to better resist disease and pests.
How is Protassium+ unique and better?
Protassium+ (0-0-50-17S) from Compass Minerals is unique because it is a dual nutrient source offering high potassium and sulfur in the sulfate form. Containing virtually no chloride, it has the lowest salt index per unit of K2O [compared to other K sources]. Unlike other K sources, Protassium+ doesn't add to soil salinity, which makes it ideal for growers in drought areas.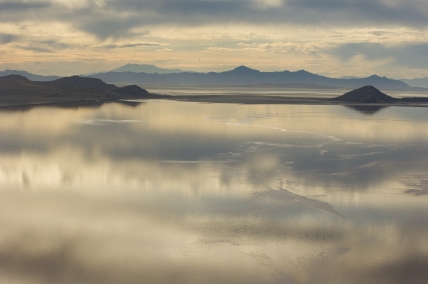 45,000 acres of solar evaporation ponds at the Great Salt Lake in Utah utilize the sun as the primary source of energy to produce Protassium+.
Want to secure your order of Protassium+ and receive free educational materials?
---